---
Useful WooCommerce Tips and Tricks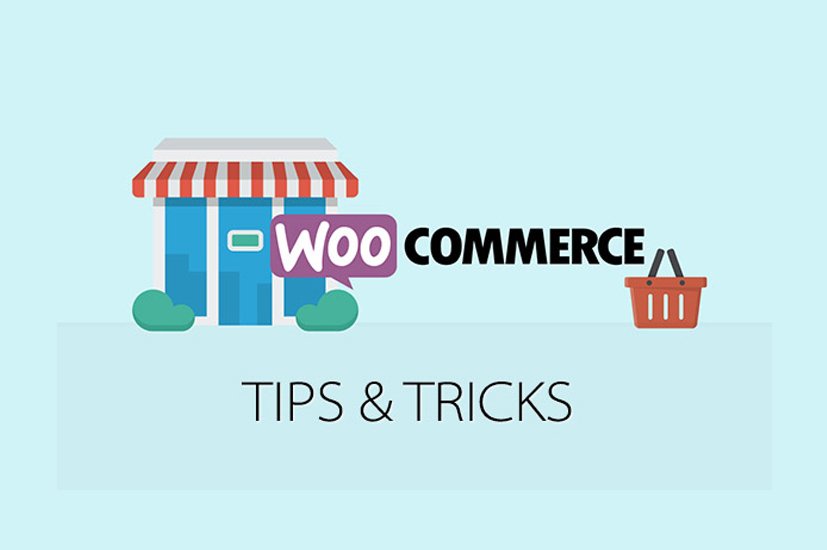 Most Helpful WooCommerce Tips:
WooCommerce, today, is one of the most powerful and popular online platforms for E-commerce website development. Building an online store has never been so easy and inexpensive. But now, WooCommerce makes this procedure fairly simple and cool!!
With that said, getting familiar with some popular WooCommerce tips and tricks will let you use the platform even more smartly. We will be discussing various simple WooCommerce tips that will surely enhance your store-building experience with WooCommerce. So let's start already!!
Tip #1: Include Categories and Subcategories To Make Your Products Relevant:
As simple as it may seem, this is one of the most effective techniques to use while building an online store using WooCommerce.
Adding categories and subcategories to your store makes it convenient for the users to sort items while performing their search for the desired product. This would definitely speed up their searches as they won't have to browse through the whole store just in order to find out the specific item that they are looking for.
Moreover, adding category pages boost your store's SEO Ranking to a great extent. How? The answer is simple. The more number of specific pages you have and the more long tail keywords you use for classifying them, the more probable it is for your customers to discover you in major search engines such as Google or Bing. For instance, adding subcategories such as "Coachella Ready Festival Dresses" and "Little Black Dresses" to a dress store will provide you with better SEO rankings in comparison to just having a "Dresses" category.
Tip #2: Making sure that Your Reviews are authentic and real
In this era, social customer satisfaction proof is one of the most crucial aspects for a business and the best way for getting an idea about that is none other than customer reviews. However, fake reviews for a specific product that seems to be either too perfectly worded or too confusingly broken can easily drive your potential customers away!
Thus, you need to ensure that the reviews published on your online store can be trusted by users and visitors. You can do this by verifying reviews posted on your store. The method for that is quite simple. You simply need to check the box under WooCommerce > Settings > Products. This will make sure that only "verified owners" that have either registered for an account or have purchased the specific product from your store can leave a review.
Tip#3: Create Unique and Quality Content for your Product Descriptions
Using duplicate content for their product descriptions is another major mistake that many people commit when they are using WooCommerce to build their online stores.
The copy-paste technique for your product content might seem the easiest way out. Moreover, many plugins allow your WooCommerce store to be linked with your Amazon Associates account in order to automatically attain content for your products from there. However, there is a great disadvantage attached with that strategy from an SEO perspective.
If you want your product pages to stand out in terms of SEO rankings, you need to focus on creating your own unique and exceptional product descriptions. Furthermore, adding custom images and media is another effective way for improving page views and rankings. The YITH WooCommerce Featured Video Plugin further enables you to add custom videos to your product pages.
Tip#4: Observe your shop's comprehensive statistics
This tip is the best solution for all the users that actually want the best technique to monitor and observe the analysis of their WooCommerce store. The "Putler with WooCommerce" extension can be the right solution for you. When integrated with your store, this plugin provides you with the fundamental analysis and reporting about products, orders and customers. But, this is just the initial part. Apart from these basics, Putler provides you with many more advanced features such as: multiple currency support, intuitive search, deep growth insights, detailed statistics etc. Hence, it's a complete analytics package and one of the best ones out there!
Tip#5: Speed Up Your WooCommerce Store
Speeding up your WooCommerce store ultimately makes your SEO ranking much better. You might be surprised at the fact that Google and a few other popular search engines take page load times into much consideration. In this era, page load times matter a lot and a page with a load time of a couple of seconds is certainly going to have a better SEO ranking in comparison to a page that loads in about 30 seconds. Even a 5-second interval between loads can prove to be crucial for customers as thy might prefer to leave instead of waiting.
The first step in speeding up your website is to check its current page speed using any online free tool such as Google's PageSpeed Insights etc. Such tools will provide you with the accurate load time for your page as well as a number of suggestions regarding how to improve the load time.
Most of the times, simply optimizing the images can be really helpful. Uploading high quality and immense images on to the site increases your load time delays, especially for mobile users. Instead, you should select an image that is reasonably-sized (not too heavy), convert it into a JPEG and make use of an image optimizer to run it. Subsequently, you can use a CDN to make sure your content loads even faster.
Tip #6: Focus on Improving Content Internal Linking
Internal linking is another significant aspect when it comes to WooCommerce sites. The motive is to redirect the visitors to other posts via the links present in your blogs on your site.
WooCommerce provides you with built-in features in order to add Cross-sells and Upsells to your items. Cross-sells are basically displayed as complementary products on the cart page while upsells are somewhat similar products to the one that you choose to add to your cart.
Moreover, a number of WordPress themes provide specific styled product pages to showcase your products. Consider the Noir WordPress theme as an example. The Noir theme works by automatically detecting similar products and displaying them in the appropriate category. In addition to that, you can also make use of WooCommerce widgets in your sidebar in order to showcase other products with top ratings that might impress your customers.
Another way to achieve this is by adding a WooCommerce price compare plugin, which will help your users to compare multiple products and their features. This will ultimately lead to a better chance of users buying products from your online store.
Apart from better user viewer experience and improved customer conversion rates, internal linking also provides an enhanced SEO ranking to your store. It enables SEO bots to discover more pages from your WooCommerce site based on the internal links.
Tip #7: Adding the Live Search Feature to WooCommerce
You can also add the "Live Search" feature to your WooCommerce store to allow customers to view the most relevant and general search results of your site, leading to a quick and improved shopping experience.
Another extension to be considerably useful is the WooCommerce Product Search extension. It allows you to simply type few letters into the search bar and view a wide range of matching store results.
Conclusion:
The tips we have provided you are some of the most useful WooCommerce tips that will certainly help you in attaining a better user experience, improved store features, better customer retention and most importantly, better SEO rankings on search engines. Stay tuned for more tips and tutorials!
As always if you are planning to use WooCommerce or tend to improve your existing WooCommerce site, you definitely need the services of a skilled WordPress and WooCommerce team to assist you in that. Feel free to contact our WordPress Web Design/ Development team to further help!
Recommended Posts
July 11, 2018
June 28, 2018
November 2, 2015