---
WooCommerce or Shopify – What's best for your business?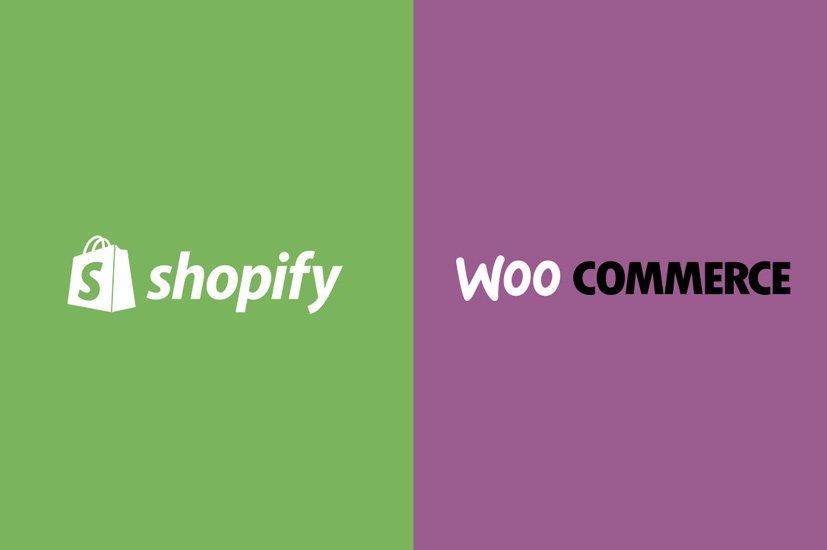 Shopify or WooCommerce for your ecommerce website?
In recent years, the trend of hiring web developers for building an ecommerce store has rapidly transformed and many ecommerce website owners now rely on several online services that assist them in building an ecommerce store without any prior experience of coding or programming.
To be precise, two of the most easy-to-use and dominant platforms for building your online ecommerce store are Shopify and WooCommerce. Both of these platforms possess various features and positive aspects to feature your online store. The best part is, you can customize and modify your eCommerce store all on your own, with no specific need of assistance from professional web designers and developers.
With that said, many questions arise regarding the choice between Shopify and WooCommerce. Which one actually suits your requirements better? Which is the cheaper option for you? Which option provides a better and appealing User Interface? Which of the two is more easy-to-handle?
These are a lot of unanswered questions at the moment but we are going to answer all these and address an in-depth comparison of Shopify and WooCommerce in this blog. Hopefully, after reading this blog, you will be having a pretty good understanding of which ecommerce platform to choose depending upon your specific needs and requirements. So let's start the comparison already!!
The Design:
Shopify:
The design aspect is one of the best selling-points of Shopify. The visual quality that Shopify offers in its themes is absolutely great and unique. Precisely speaking, Shopify offers more than 54 distinct templates for your store. Each of these templates comprise of further variations. All of these templates come with various coloring options and each one of them is mobile responsive.
Most of these templates are outsourced to professional web designers who put in their best efforts to make sure that the themes are as appealing as they can be.
However, the sad part is: only 10 of these templates are free. The price for the premium templates can rise as high as $180 but considering the quality and engaging design of the templates, the price is always worth it.
WooCommerce:
WooCommerce is, basically, a plugin that doesn't offer any design templates of its own. It was created by WooThemes' developers and further acquired by 'Automattic'. WooCommerceprovides you with the resources that you need for selling services and products online.  However, the design portion depends on your WordPress theme under use.
WooCommerce complies with the majority of the themes available in the market today, but there are certain practices and recommendations that the themes must follow.  If you are extremely conscious about the design of your online store, you should be searching for themes from WooCommerce's own online theme store known as "StoreFront". The themes available there are compatible with WooCommerce and are really impressive themes with core focus on the design concept of an Ecommerce store.
Price:
With WooCommerce, the open source plugin is free and WordPress being employed for the website is free as well. However, other additional costs involved in creating an online store are still intact for instance the hosting charges, the domain name charges, the theme cost and the cost of the SSL certificate or any additional extensions.
Whereas, Shopify delivers you a complete and comprehensive solution with only a number of pricing packages involved. After signing up, you can start using your store immediately.
While using WooCommerce, another factor that might affect the overall price is the implementation of payment gateways and SEO in your site. These normally come as additional extensions and cost around $50-80 as one-time payments.
To better understand the price comparison, let's take a look at the minimum costs for using Shopify and WooCommerce:
ShopifyvsWooCommerce pricing:
Software
Hosting
Subdomain
SSL certificate
Top-level domain
Shopify
$29 / month
Included for free
$9 / year
WooCommerce
$0
$5-$100 / month (via 3rd party)
n/a
$100+ / year (via 3rd party)
$9+ / year (via 3rd party)
From the above table and considering the overall facts, we can conclude that Shopify is a far better and cheaper solution than WooCommerce since it allows you to select the package of your interest with different range of features involved – Basic Shopify($29/Month), Shopify($79/Month),Lite($9/Month) and Advanced Shopify($299/Month).
Moreover, WooCommerce involves a lot of hassle in setting it up and technically speaking, you end up spending more time and money on managing the extensions and setup.
Features:
Shopify:
Shopify offers a variety of free options and features, including:
Free SSL Certificate
Unrestricted file storage
Boundless products.
Editable CSS and HTML
Automatic fraud analysis feature
Separate Product Reviews
Customer profiles feature
Discount codes
Optimization for mobile commerce
Blog Module
SEO-Compatible Site structure
Selling module for Facebook
Advanced Reports feature (available on Shopify and Shopify Advanced packages)
Capability to import products using CSV files
Backups on a daily basis
Social media integration(including Instagram)
Unrestricted traffic to your store
Variations in products
Gift Cards feature (available on Shopify and Shopify Advanced packages)
Fully functional mobile app
WooCommerce:
WordPress allows third-party developers to code different plugins and extensions. WooCommerce extends that feature by presenting plenty of exciting and interesting additions.  Here is a complete list of features that WooCommerce has to offer:
Limitless products as well as product categories
Complete authority and control over your data.
Facebook stores and Facebook ad extension that is completely free
Flexible taxes and shipping rates.
Compatible with the WordPress theme currently in use
Payment Module via PayPal and Stripe built-in
A wide variety of other payment gateways available for extra charges
Numerous plugins and extensions available
Appropriate for affiliate marketing
Probably one of the most promising aspects of Gutenberg is the focus on a clean design that highlights the most important feature of your website: the content. The compact design provides you with all the tools that you require for crafting engaging and customized pages.
Core similarities between the two:
Mobile-friendly structure.
Ability to sell an unrestricted number of products.
Flexible shipping rates and taxes.
Both allow you to market and sell whatever you desire (digital, physical, products, services).
Sales reports and statistics feature.
Ease of use:
Shopify:
Shopify is a subscription-based tool which means that you need to subscribe to it by visiting Shopify.com, clicking on the signup button and completing the traditional setup wizard that you are provided with.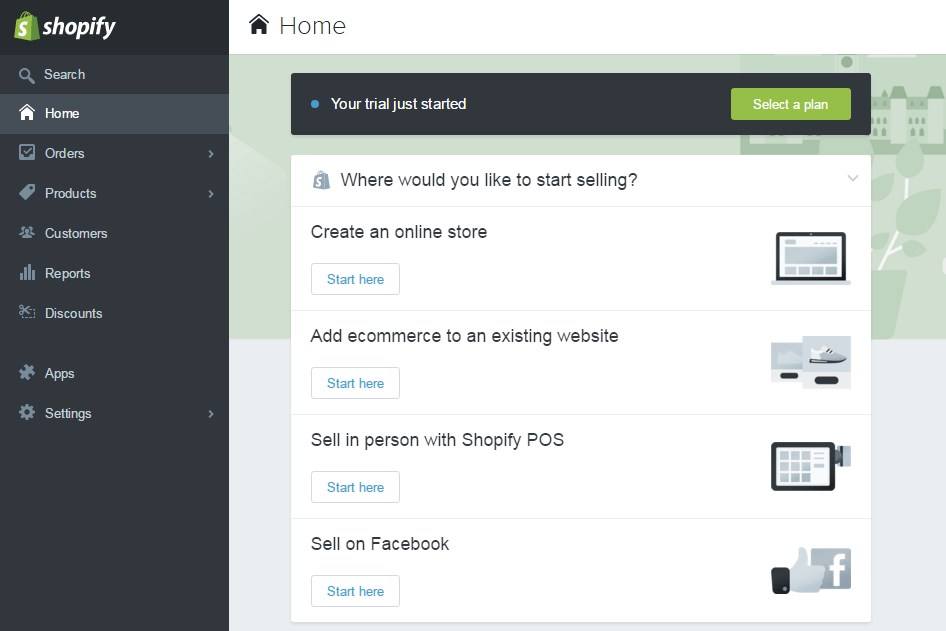 Shopify also provides you with overall tips for selecting the best design for your online store and helps you out in setting everything else up as well. After the initial signing up process, you will be arriving on the main dashboard. From here, you can start designing and creating your eCommerce store.
Overall, everything is pretty straightforward and simple. The best thing about Shopify is that after you sign up, you can start creating your straight immediately without any further hassles to get into.
WooCommerce:
Setting up a store with WooCommerce isn't as simple as the procedure in Shopify. This is based on the fact that WooCommerce itself is a WordPress plugin rather than being an online subscription-based service. Thus, there are a few things to deal with before working with WooCommerce itself:
Initially, you need to get yourself a domain name and sign up for a hosting account as well. Secondly, you have to install WordPress and install the desired WordPress theme as well. After these steps are completed, you are ready to install the WooCommerce plugin for your website and you can start configuring your online store.
To simplify the pre-requisites for yourself, you can select a specific specialized WordPress hosting company to handle the domain and WordPress installation so that only the WooCommerce integration part is left for you. One way or the other, WooCommerce's use is much more complex than the handy Shopify.

Once the installation is done, you can start using your store and begin adding products.
You will be provided with an initial setup wizard after installing the WooCommerce plugin. This wizard consists of five steps. Some crucial steps include currency setup, payment gateways and shipping/tax related settings.

SEO:
Shopify:
In terms of driving more traffic to your online store, Shopify clearly beats WooCommerce by all odds. It is constituted by some of the best linking structures and efficient code which ensures the delivery of a user-friendly experience and boosts the visibility of the site in search engine rankings as well.
Moreover, Shopify is much quicker and offers swift loading pages. This results in an improved chance of customer conversion rate as well as improved ranking.
WooCommerce:
As we have discussed previously, WooCommerce requires WordPress to primarily run and operate. WordPress is considered as one of the most SEO-friendly options available. Moreover, you can ensure that your WordPress is highly optimized by using plugins like Yoast SEO.
Overall, WooCommerce makes use of the pre-defined features of WordPress as well as of third-party plugins such as Yoast SEO etc. One major issue attached to WooCommerce is that the site speed is dependent on the type of hosting that you choose. Thus, Shopify leads this SEO category with WooCommerce lagging behind.
The Bottom Line:
Thus, we have compared both of these major platforms i.eShopify and WooCommerce and considered different aspects of each of the two. Things might still be a bit confusing for some of the readers; therefore I am laying out the final recommendations as to when to use each one of these platforms and how it can benefit you:
When to use Shopify?
You want to avoid dealing with the setup yourself and you are willing to pay a specific fee in turn for a service taking care of things for you.
You desire a totally optimized and SEO-friendly solution
You have no concerns about the technical details of your online store and your only concern is the accessibility of your store to all customers and on all devices.
You want the initial setup to be as simple as possible where your online store can immediately be setup after signing in.
You want the comfort of having a quick-responding and reliable support staff at your disposal for any queries.
When to use WooCommerce?
 You want to have complete access to all the data of your eCommerce store.
You don't mind handling the tasks required in the initial setup on your own and you are comfortable with spending time on it.
You desire access to a wide variety of (more than thousands of) plugins and site designs to select the best one for your store.
You are satisfied with the number of customers visiting your store and increasing the traffic to your store isn't of much concern to you.
Conclusion/ Recommendations:
If you are planning to use either Shopify or WooCommerce or if you are still not sure about the best choice for your website, you definitely require the services of a skilled Design team to assist you in that. Our NYC Web Design team is highly skilled in this domain and our team always strives to provide the best design solutions for your content and website. If you seek the services of our NYC Web Design team, please feel free to ping us or check out our New York Web Design Service pages!
Recommended Posts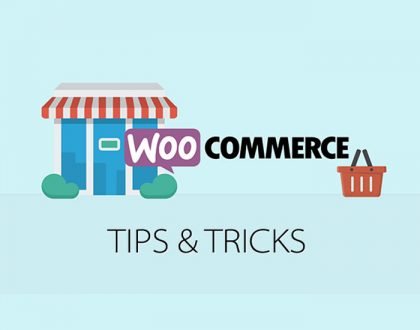 August 13, 2018
June 28, 2018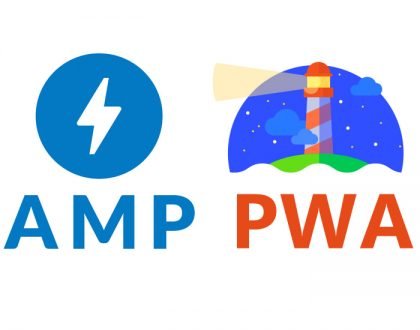 May 31, 2018