---
Web Designer – Freelancer to Entrepreneur
Web Designer – Freelancer to Entrepreneur
Freelancing has grown so popular among many web designers owing to its vast majority of associated advantages. Utter the words "freelance web designer" and what comes into your mind? Most likely it is the thought of a coder clad in pajamas, comfortably sitting in front of a laptop while sipping a cup of hot coffee! It sounds cool but did you know that freelancing could be a great stepping stone to entrepreneurship? Well, we at HattanMedia know what it takes to conjure up web design business and we have taken sometime to break down everything for you need to know.
How freelancing can make you a great entrepreneur
Of course you might be dreaming of being that internet millionaire but sadly it does not happen overnight. The reality is that building a successful web design business takes time-the road is rougher than you can imagine at first. The good thing is that you can inculcate some aspects from the freelance world as you make that huge leap into business.
1. Knowledge and Experiences
As a freelance web designer you will surely get a grasp of the knowledge and practical experience needed in web design business. Web design career is fast paced implying that experiences are very invaluable. By working as a freelancer you are bound to a get a vivid overview of the kind of projects to expect in the industry. Such experiences are great foundations in building web design strategies that will knit the functionality of your business as a unit.
3. Market
You might agree that starting a business without a client base is a bit of a mountain to climb. In fact most startups find this as a major obstacle towards their growth. At least with established clients on your side, you will not have to worry of starting a web design business from scratch.
2. Self-Discipline
It sounds like an old cliché but self-discipline is one key ingredient for any successful entrepreneur. Freelancing is advantageous in the sense that it helps you inculcate that self-motivation and discipline. Think of this way, you don't have boss to get you running around. You have a flexible schedule but you have clients and deadlines to meet! The outcome is better organizational skills and improved work habits that can play massive roles in business development.
How to make it as a Web Design Entrepreneur
It does not take a rocket expert to put up a successful web design venture but to be frank, takes some effort. Here a few skills you will need to make it:
1. Marketing Techniques
You might be one of the best coders in the planet but with no marketing skills, you are heading nowhere! It all starts with building a brand identity that stands out from the competition followed by formidable PR strategies. Digital PR is one aspect you should never ignore in this era. This entails marketing your brand through digital media channels like social media platforms, search engines among others.
3. Financial Skills
You need not be a financial expert to run a profitable business but still you should have a clear understanding of your finances, cash flow, funding, profits margins etc. Data is a great tool for decision making and there are no better numbers to use than your financial data. If you can afford accountant then it would be great but it should not deter you from digging deep to get an overview of your finances.
2. Management Skills
The fact that you are jumping into a business involving working with a team of people having different skills and personality's means that you will need to up your management skills. Some programmers are not blessed with management skills- a gap that can be bridged by hiring professionals to handle various functions of your business. Regardless, top business need top managers that understand how to grow businesses thus if you want to succeed, start honing your managerial skills.
4. Communication
Communication is one important way of building your business rapport with clients. As a freelancer, you may have been accustomed to working on your own but in business, having the right level of communication skills is of prime importance. So, try to maintain clear lines of communications with your clients and staff members.
Now that you know dynamics in the realm of freelance-business, it's time to get down to making that big step to entrepreneurship. Always remember that the journey is patchy but with these tips you can navigate through.
Recommended Posts
July 11, 2018
June 28, 2018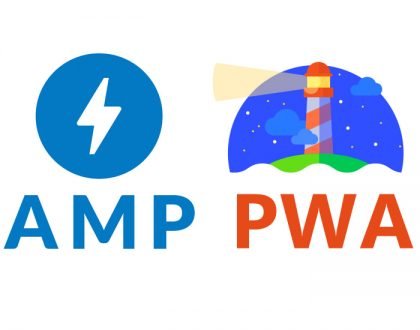 May 31, 2018