---
What Makes Your Company Logo Appealing?

You already know that a company logo design is incredibly important in helping refine the image of your business and brand. It invites customers to invest in the service or product you offer by creating a stable, trustworthy and professional identity for your company. But what makes your logo communicate well with your target audience to draw in the success that you desire for your company? How do you assure that the necessary elements for your logo design work well together?
Making a Company Logo
A strong logo design should complete several tasks in communicating your company with the general public. Successful company logo design provides information about the company through its main elements: colors, icon, and texts. They help to create an identity separate from that of your competitors and allow your company to purvey an air of individuality and authenticity. The logo achieves these qualities through what is often called a 'hook,' something that draws the eyes in to look at it while suggesting uniqueness. A successful design is more simplistic than complex, and does not require a great deal of effort to remember or recognize later on. Add too many details, and you run the risk of derailing the initial message you are trying to send. Also of importance, the logo should look great on multiple marketing platforms such as business cards, websites, online ads, and brochures. It should consistently communicate your company's identity, regardless of its size on these platforms. The goal is that it effectively represents your company in multiple contexts.
Your company Logo Design
In order to achieve this visual harmony, remember that your logo design should not rely on any one element to be effective. Too many elements and your logo go from a tool of communication to a distraction. You should assure that your logo is scalable so that you can downsize it when using it on other forms of marketing materials. You may also want to have a black and white version of the logo just in case the color version does not blend as well as it should on other platforms. Remember that you are not just using it as a marketing tool, but also when you fax or print items from a copy machine. Assuring its legibility in the contexts of professional or in-office communication allows you to increase its functionality as an important piece to your marketing puzzle when identifying your brand.
Your logo needs to represent your company, creating a cornerstone for your brand. Think of a unique selling-point that you offer as a company and start from there. This helps you to avoid creating a logo that follows too closely of that of your competitors, while establishing that uniqueness you wish to communicate. When you create a logo that holds too much similarity to a competitor's logo, you might experience a decrease or stagnation in sales because consumers might confuse the two logos. No matter what service or product you offer, create your logo so that it makes a substantial and uniquely recognizable statement about your brand. Each color, symbol, and letter works together as a public image to communicate that only your company does what it does. It is up to you identify these aspects, and put them into a communicative visual.
Recommended Posts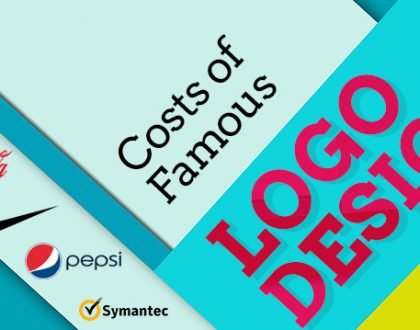 July 29, 2015