---
Logo Design Tips: Illustrator Vs Photoshop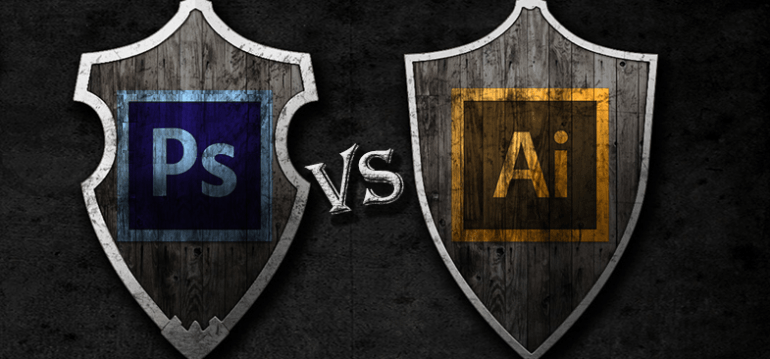 We're all familiar with Photoshop and Illustrator, two of the most popular graphic design tools from Adobe. They come bundled in the Adobe Creative Suite available for purchase. Even if you're not well aware of Adobe Illustrator, there's little chance you haven't been experimenting with Photoshop during your college years.
For the most part, both tools have similar features that are increasingly becoming more so with upgraded editions and update patches. Adobe follows a convergence policy, allowing designers to switch between the two without compromising on functions or quality of result.
While Photoshop and Illustrator are equipped to deliver similar visual results, as professional designers or design enthusiasts, it is important for you to be able to distinguish between these in terms of their purpose and result. When and if designers use inappropriate software for their projects, they are more likely to hit a roadblock while trying to put their design to use naturally.
 
Top Consideration for Logo Design
 
When it comes to professional logo design, there is one most important consideration you should keep in mind when selecting the right design software.
 
Logos need to be scalable.
 
These logos will most likely be used on business cards as well as on billboards without design modifications. Scalability is therefore an essential factor in selecting the design software. This brings us to the point where it is essential to differentiate between raster and vector images.
Raster images (saved in .bmp, .jpeg, .png, .gif and other formats common for Photoshop) tend to become pixelated around the edges when upsized. They're saved in the form of pixels – small boxes that may or may not contain color. When a raster image is stretched, each pixel becomes evident, damaging the finesse of the logo.
 


 
Vector images (saved in .eps, .svg and other formats common for Illustrator) use paths to trace the shape of an object. This involves a start point, an end point, and a mathematical function connecting the two, defining the angles and curves in between. So no matter how much you zoom into the logo, the quality and finesse remains intact, allowing high scalability. You can find more details about raster and vector logos here.
 
This brings us to the second part of this debate.
 
Why Illustrator Is Better For Logos?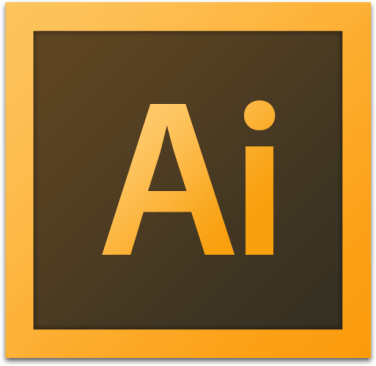 Needless to say, Adobe Illustrator is far more appropriate design tool for logos as compared with Photoshop. In fact, it is highly recommended by the global design community.
In addition to scalability, Illustrator offers custom design tools that allow you to sketch random objects. You don't need to rely on templates or predefined shapes. Illustrator allows you to exercise your creative streak at its best, enabling you to craft out a unique logo.
Moreover, Illustrator allows you to "import" elements from other programs/formats without converting them into pixels. This enables you to work with and manipulate other images while making sure there is no compromise on quality. However, the "layer" function does not work the same way in Illustrator as it does in Photoshop. This means managing multiple images can prove to be a little tricky.
Adobe Illustrator is considered preferred software for designing layouts and maintaining text quality, both of which play an important role in logo designing. You can build a crisp and expressive logo, and experiment different layouts with ease when you're using Illustrator.
Another reason why you should rather use Illustrator for logo designing is, Photoshop's raster files (final files) cannot be modified. You can alter layers in .psd file but once it is rasterized, all the layers are pressed together into one, making it virtually impossible to revise. Illustrator allows you to revise the logo as many times as necessary till you get the desired result.
 
Photoshop Has Its Charm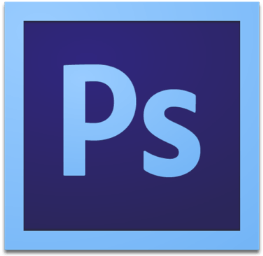 Need to import a picture and alter it in Illustrator? Not happening.
Photoshop is a superior software for manipulating and enhancing photos. Its ability to trace pixel art and manage after effects cannot be undermined. So if you're using digital pictures in your logo (although it may not be considered a healthy practice; check out the best practices for designing a logo), Illustrator will not be able to handle your requirements. You will need to use both tools in combination to get the required outcome.
Working with multiple layers in Illustrator is considerably more challenging because of the way they are set up. Illustrator allows you to set up multiple layers within a layer – such as a sub-layer. While this provides greater flexibility in editing and refining the design, it does complicate the backend. With Photoshop, each layer is added on top of the previous one on the canvas, making it easier to manipulate and switch between them.
 
Can Photoshop Be Used For Logos?
 
As far as the design is concerned, Photoshop provides more or less the same result as Illustrator. Most designers fluent with Photoshop use this software to produce the initial draft before finalizing the vector file. This way they get to leverage their strengths without diminishing the utility of the final logo.
 


 
Then why not just use Photoshop? We'll tell you why not.
 
When it comes to scalability, there's no way it can be done without Adobe Illustrator. It is important to keep in mind that each software in Adobe's Creative Suite serves a specific purpose. They deal with specific file formats that may not necessarily be interchangeable. So if you're planning to design a logo in Photoshop and import it to Illustrator as a vector file, rest assured this won't be fruitful.
If you're creating a design for a specific purpose and you know you will not be required to resize it at any time – for instance, when you're designing badges, logos specifically for apparel or other similar "static" purposes – Photoshop will be able to deliver well on all fronts. Even so, you might need the company logo in vector format initially in order to finalize the design.
If you're still hoping to find a way to design your logo in Photoshop, here's what you should consider: raster images lose their finesse when they are upsized. There is no loss of quality whatsoever when a raster image is downsized. So if you start off with a huge, high resolution canvas for your logo, you might be able to steer away from pixelation issues. But the moment you're required to use a larger size of the logo (for whatever reason), you'll find yourself spending unnecessarily on replicating your logo in vector form.
On the safer side, use Adobe Illustrator for your logo designs so you don't get into trouble down the line. You can never really underestimate the importance of a scalable logo.
Ask Starbucks; they had to go through massive rebranding campaign back in 1987 because their logo was not "scalable". Admittedly, it wasn't because it was a raster image, but it does make a point here.
 
Which Software to Use When
 
As mentioned previously, each member of the Adobe Creative Suite serves a specific purpose. Here's a list that will help you decide which to use when.
 
Use Adobe Illustrator when you are:
 
– Designing a logo, logotype or any form of brand identity that requires scaling
– Looking for print-friendly designs
– Designing graphics and illustrations
– Working with multi-page documents
– Creating web graphics
– Creating and customizing typefaces
– Designing motion graphics
– NOT planning to use special effects and/or image filters
 
On the other hand, use Adobe Photoshop when you are:
 
– Manipulating high-resolution digital images
– Enhancing pictures
– Correcting colors
– Utilizing special effects and image filters
– Designing exclusively for the web or the digital medium
– Developing the user interface design for software, website, or mobile
– Working with pixels in any form
– NOT looking for print-friendly designs
– NOT looking for scalable designs
 
It wouldn't hurt to explore other members of the Adobe Creative Suite. For instance, Adobe InDesign is more appropriate for handling multiple page documents and layouts. In fact, it is frequently used for book design, editorial design, interactive PDF documents, multi-fold brochures, annual reports and other publications. It is adept at handling page layouts and word wrapping function, making it appropriate software for managing and designing publications.
 
To Wrap It Up
 
Adobe Illustrator is a more suitable software for designing logos when compared against Photoshop in every possible way. Illustrator enables you to produce scalable, vector-based logos, preserving the image quality without restricting its usage. Photoshop, on the other hand, works well for creating and altering pixel-based images that don't work well for logos.
 
The two softwares are not interchangeable; you cannot use Photoshop to design your logo and finalize it in Illustrator. While you may be able to import Photoshop files in Illustrator, you will not be able to make changes to them. It is better to use the right software for the right purpose so you can prevent duplication and unnecessary expenses along the way.
 
As a general rule of thumb, keep in mind that logos should never be designed on Photoshop. Illustrator is the software for designing logos. The rest will be fine.
Recommended Posts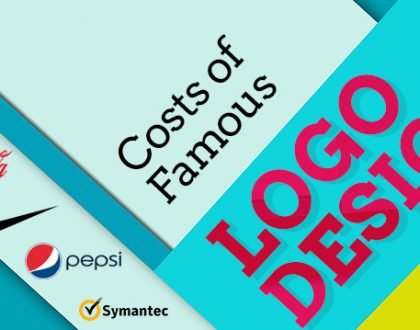 July 29, 2015